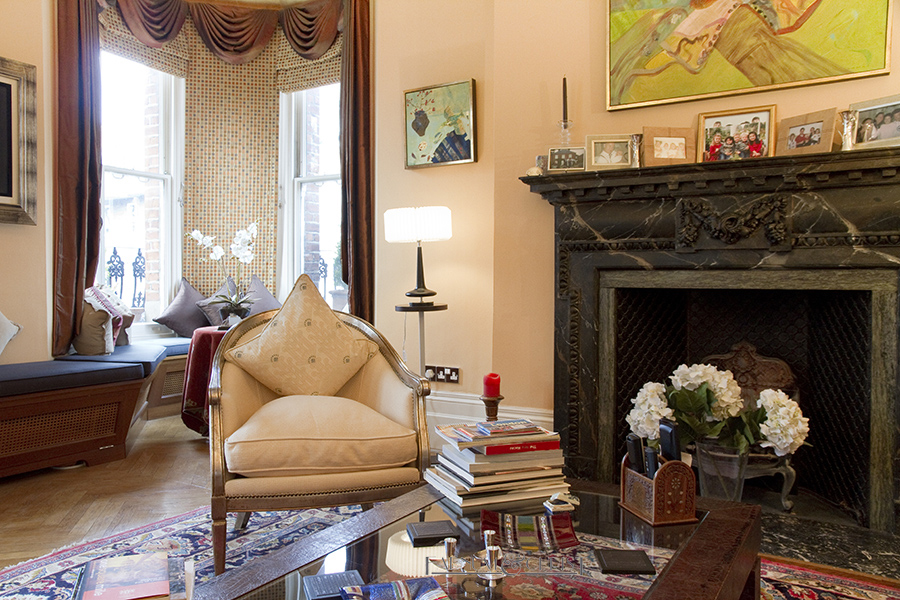 Drawing Room, 2 Queen Bedrooms, 2 Baths, Views Over Square
Comfortable and elegant, this stylish flat is wonderfully located for all the amenities of the Kings Road and Sloane Square. On the first floor (one flight up) of a period building, this corner flat has amazing views over the garden square. The elegantly furnished living room has large windows with a long row of window seats beneath. The dining table comfortably seats six. The master bedroom has queen bed and a shower room ensuite. The second bedroom has queen bed and adjacent bathroom with shower. The kitchen is a bit unusual in that it was designed by a yachtsman to mimic his days at sea. It's all quite clever and has everything you could possibly need including a dishwasher and washer/dryer. From the grand large hallway entrance to the stunning art deco architectural finishes throughout the flat, this promises to be a comfortable oasis for your London visit.
This London flat lets as a one or two bedroom.
To request rates & availability for our London flats and houses, please click......